Guardian fashion
theguardian.com, Thursday 23 October 2014 12.11 BST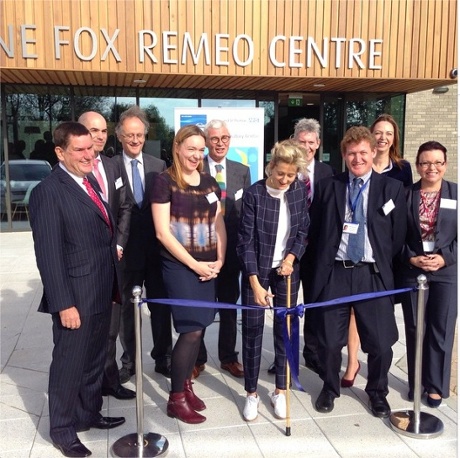 Martha Lane Fox (centre) in a picture from her Instagram account. Photograph: @marflf/Instagram
We've been talking about workwear a lot recently at Guardian Fashion – whether debating the term "power dressing" or despairing at the style timewarp seen on The Apprentice. Wherever you stand, Martha Lane Fox's plaid pantsuit is an excellent answer to the modern workwear challenge. Paired with terribly of-the-moment box-fresh white trainers and a flash of ankle sliver, we're calling this ceremonial ribbon-cutting chic.
Sign up for the Guardian Today
Our editors' picks for the day's top news and commentary delivered to your inbox each morning.
Sign up for the daily email