Alyson Walsh
theguardian.com, Wednesday 21 January 2015 18.14 GMT
Jump to comments (…)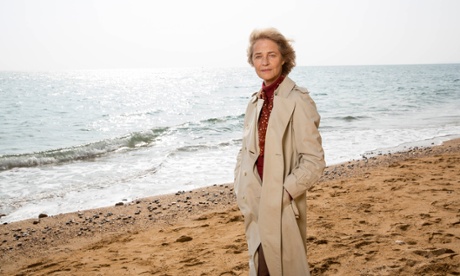 Charlotte Rampling as Jocelyn Knight in Broadchurch. Photograph: ITV
Power dressing ain't what it used to be (and there's an exhibition at the Design Museum to prove it). What's more, it's women who are killing it – and we don't mean the ingenues. From easy elegance to figure-enhancing dresses, TV is awash with plenty of strong female role models on TV. Here are my top three.
Straightforward style: Charlotte Rampling in Broadchurch
I'm sure I'm not the only one transfixed by Charlotte Rampling in the second series of ITV's Broadchurch, but I have to admit that I've spent more time thinking about her clothes than the credibility-stretching plot lines. Rampling is Jocelyn Knight, the local QC back from retirement – and the 68-year-old is enjoying something of a renaissance herself, with four films out in 2015 and a recent campaign for beauty brand Nars. Admittedly, the wardrobe doesn't play a starring role, but this is a consummate exercise in fuss-free dressing. The timeless Burberry trench, essential white shirt and classic tan leather bag all make regular appearances, giving the distinct impression that these old faithfuls have been worn again and again. Rampling's character is as cool and understated as her clothing; not swayed by events in the courtroom, or Dorset fashion boutiques. Glass of red wine in hand, this week the barrister told her assistant: "We do not get buffeted by daily winds."
Modern power dressing: Audrey Fleurot in Spiral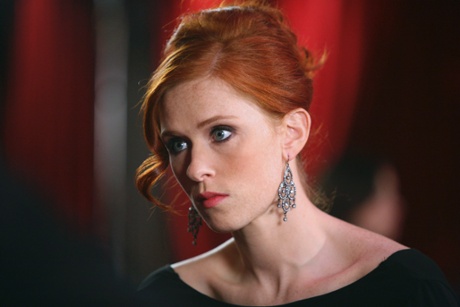 Joséphine Karlsson (Audrey Fleurot) in Spiral. Photograph: BBC/Canal Plus
We've seen plenty of silk blouse action in The Honourable Woman and The Fall, but Audrey Fleurot, the feisty French lawyer in BBC4's Spiral was ahead of the game. Now in its fifth series, the police drama shows the seamier side of Paris. There are no beautiful views of Sacré-Coeur or the Eiffel tower, just grungy estates, dodgy bars and claustrophobic courtrooms. In amongst all the Gallic grit comes glamour in the form of Joséphine Karlsson, the 30-something scheming maître, unafraid to bend the rules to get on. Dressing well is part of the job, one where representing villains is fine just as long as there are enough euros in it for a luxury shopping spree. Think an Equipment blouse and stiletto heels. And, of course, highly charged business meetings require a high-performance dress. The epitome of French chic.
The statement coat: Sofie Gråbøl in Fortitude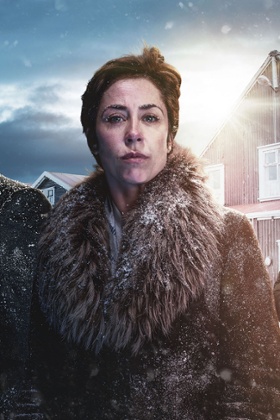 Sofie Gråbøl in Fortitude.
Sofie Gråbøl has said that she's not going to wear jumpers for her role in Fortitude, Sky Atlantic's new 12-part blockbuster. As it's set in the Arctic circle, I can only assume that Uniqlo heat tech is involved. The award-winning star of The Killing plays Hildur Oldegard, the mayor of a mining town (Fortitude), whose plans to turn her constituency into a tourist destination are scuppered by a bloody murder. Initially, I felt quite nervous about the lack of Nordic knitwear, having convinced myself Sarah Lund's iconic sweater acted as a kind of cosy bulletproof vest. But in fashion terms, Gråbøl has embraced grownup dressing. Out with the chunky knits, in with the statement coat and fine layering. Mayor Oldegard's winter coat has a big faux fur collar and an au courant 70s spin. I'm hoping for something chic in shearling and a spot of leopard print, but I will miss the Jumper of Truth and Justice. Maxmara do a lovely coat, ditto Asos and Woolrich. And, if you're heading north, don't forget your snow boots.
Alyson Walsh is the author of the blog That's Not My Age, @thatsntmyage
Sign up for the Guardian Today
Our editors' picks for the day's top news and commentary delivered to your inbox each morning.
Sign up for the daily email