We met this friendly lolita in Harajuku. She told us her name is Madoka and she's 21 years old.
Madoka's bow-adorned jacket is from the Japanese lolita fashion brand Baby The Stars Shine Bright. Her dress is from the same label, and it has ruffles and lace. Her violin shaped purse is from Alice and the Pirates, while her rocking horse shoes with cross straps are also Baby The Stars Shine Bright. She is also wearing white graphic tights with crosses and angels, a lace headpiece and two rings.
Madoka told us that Baby The Stars Shine Bright is her absolute favorite shop.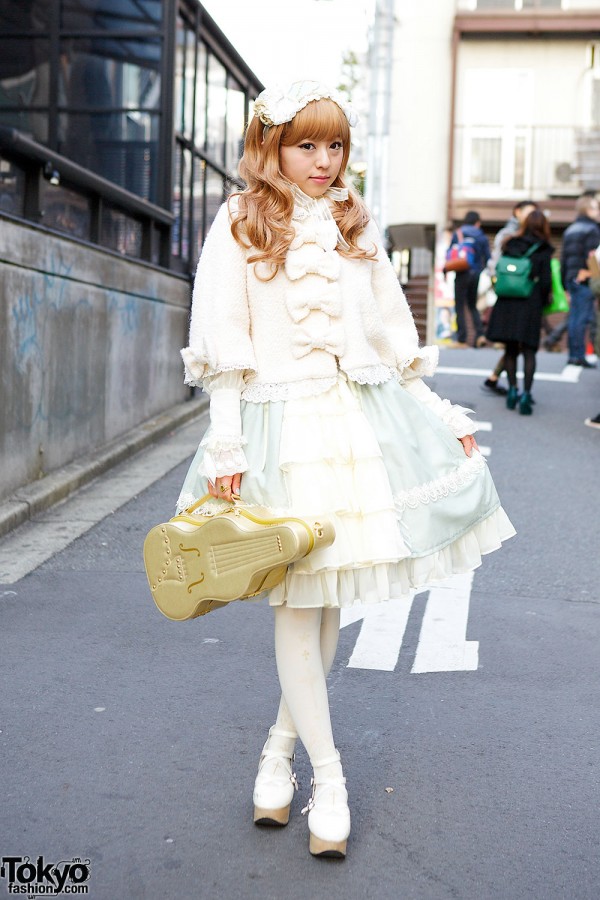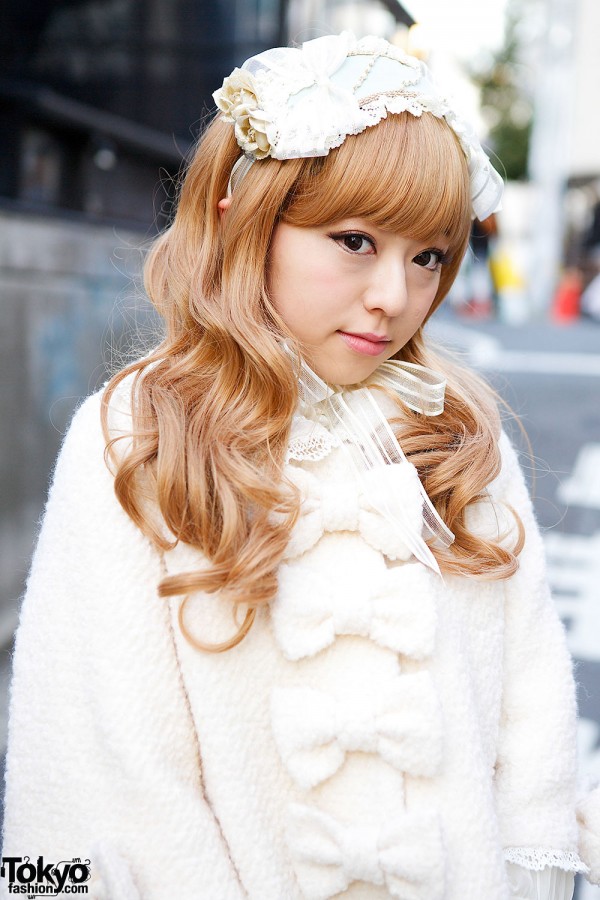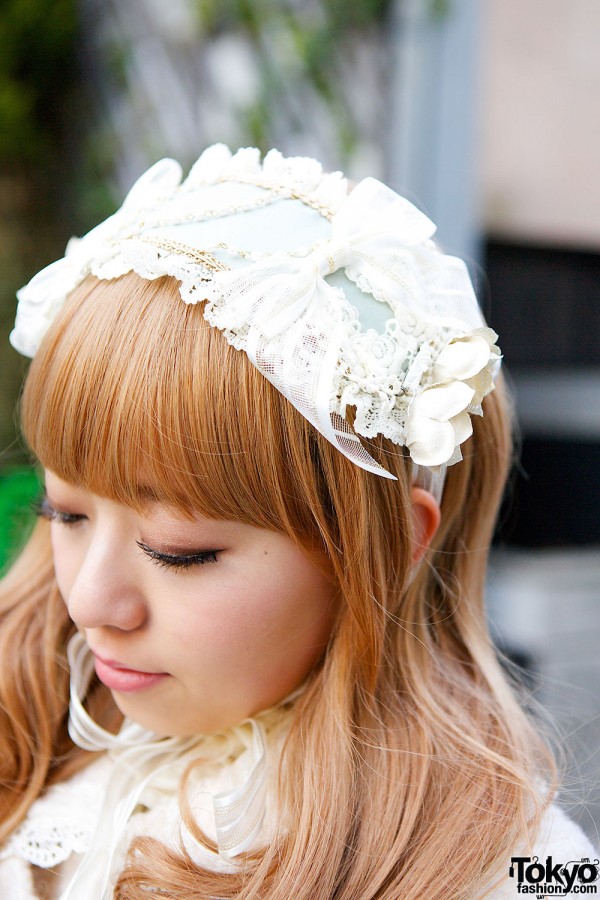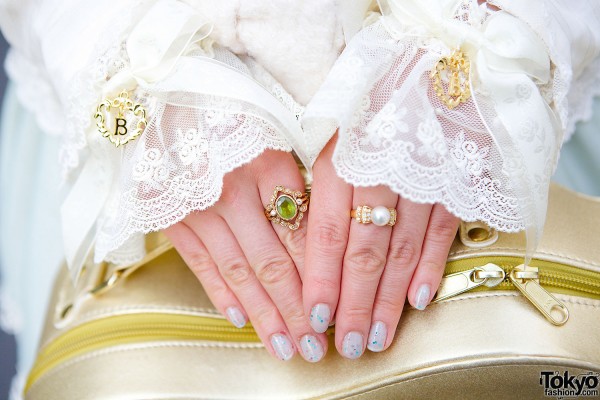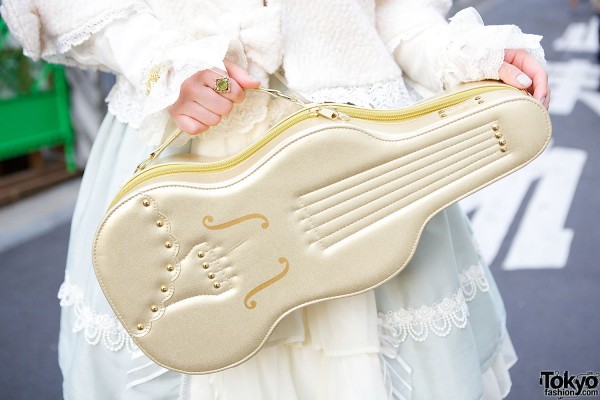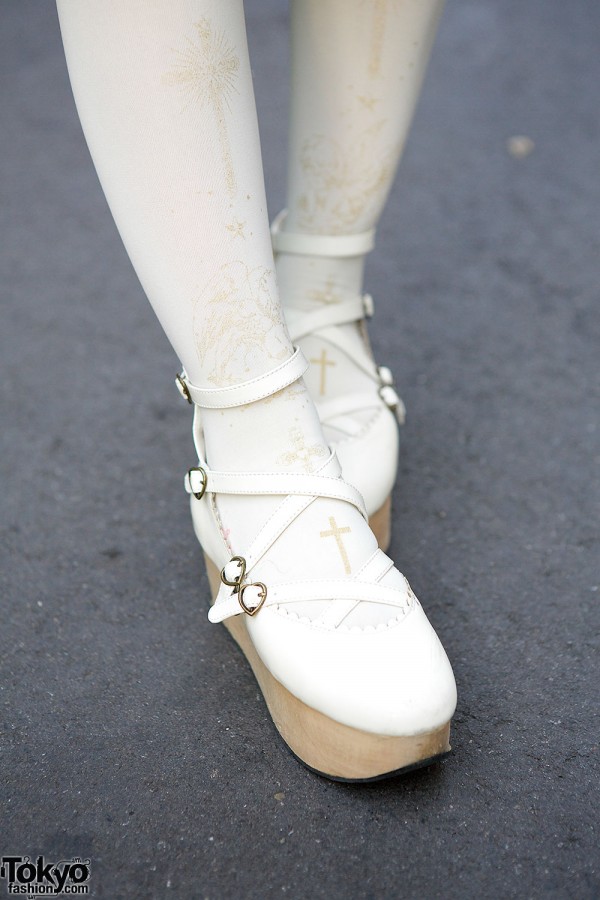 Click on any photo to enlarge it.