This is Tianba, a 24-year-old student we met in Harajuku.
She is wearing denim shorts with black tights and a Dimepiece LA hoodie, under a resale coat. The clutch is Alexander Wang, the flatforms are YRU, and the ring is Alexander McQueen.
Tianba told us Alexander Wang and Supreme are her favorite brands, and that she's into hip-hop music. Follow her Instagram for regular updates.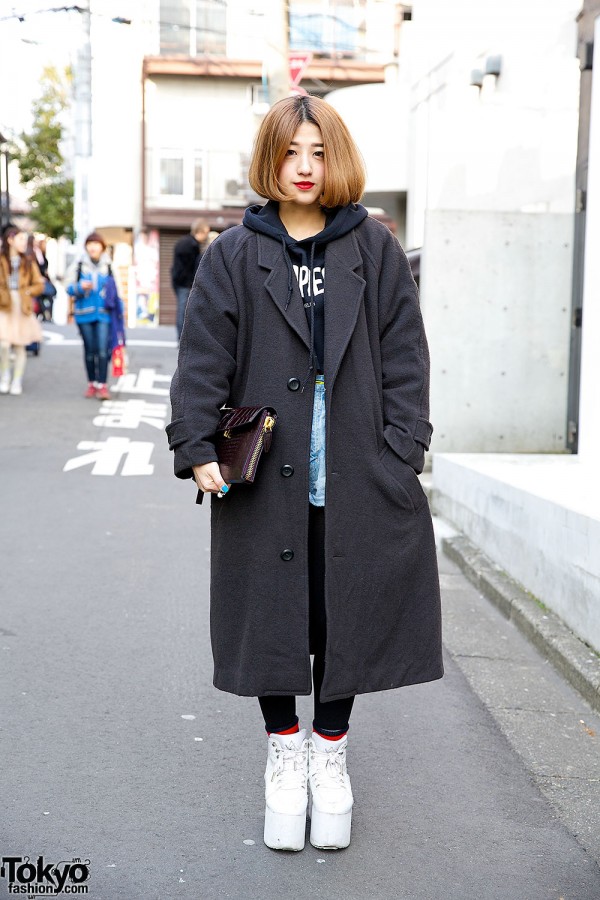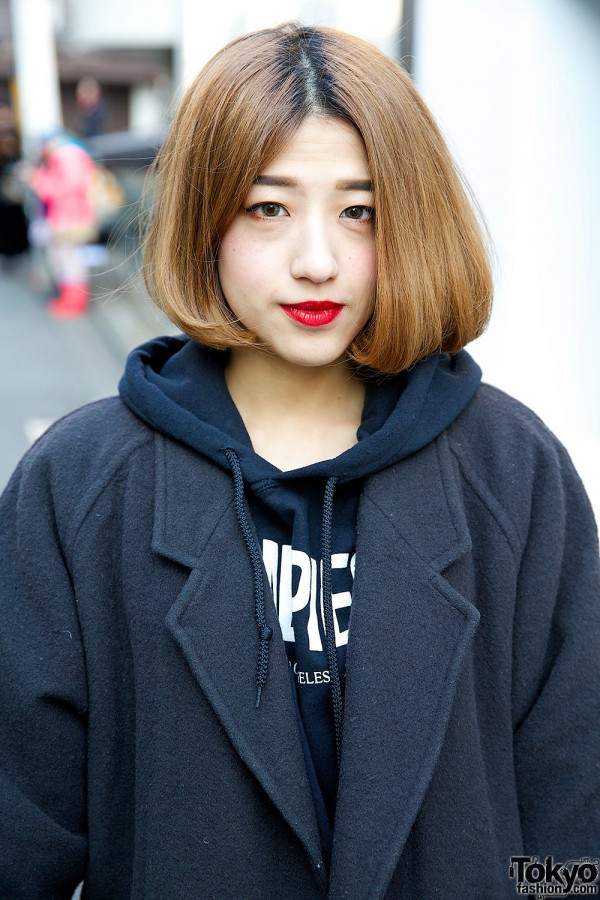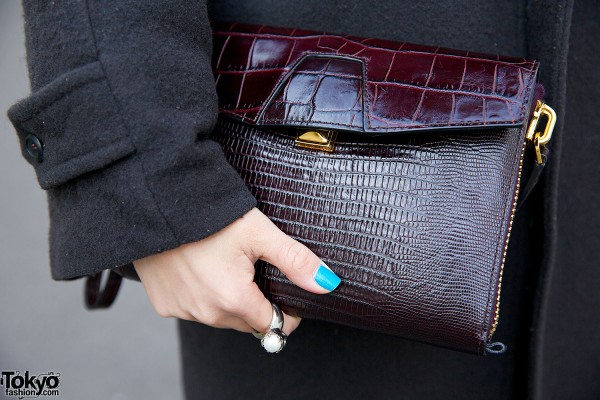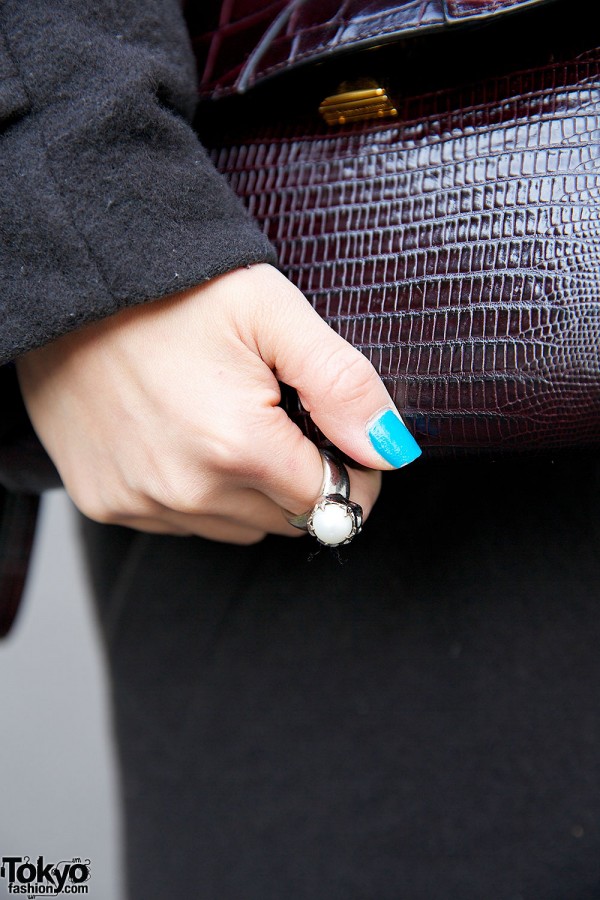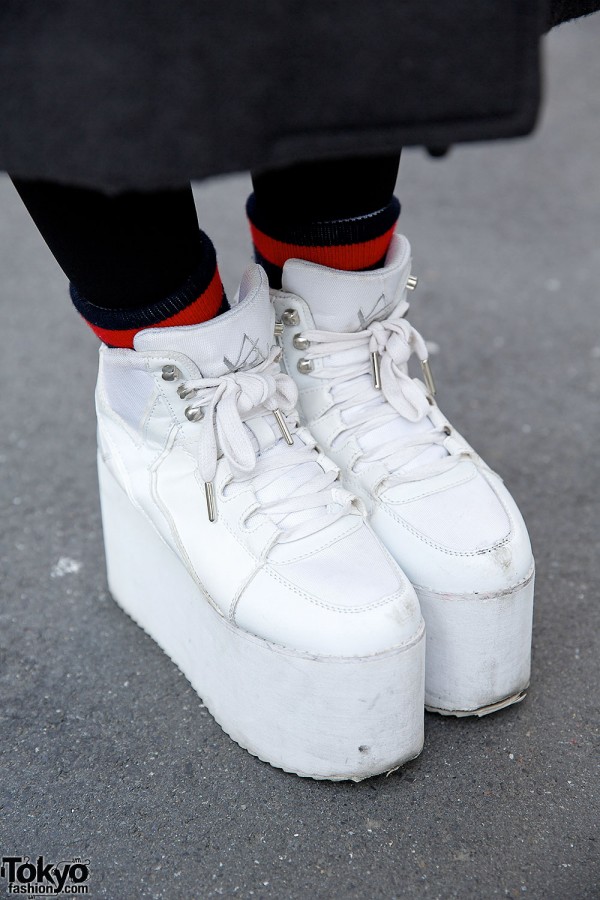 Click on any photo to enlarge it.