This is Ezaki Nanaho, an 18-year-old Nadia Harajuku staffer and model who we see around Harajuku often. She caught our eye with her purple twin tails.
She is wearing a Chicago Cubs baseball jersey from Nadia over a red hoodie with Tutuanna fishnet tights. Her bandana is also from Nadia. She paired her Nike sneakers with sports socks. We also noticed her bow-cherry-heart nail art.
Nanaho told us Nadia is her favorite place to shop. Find out more about her from her official Twitter.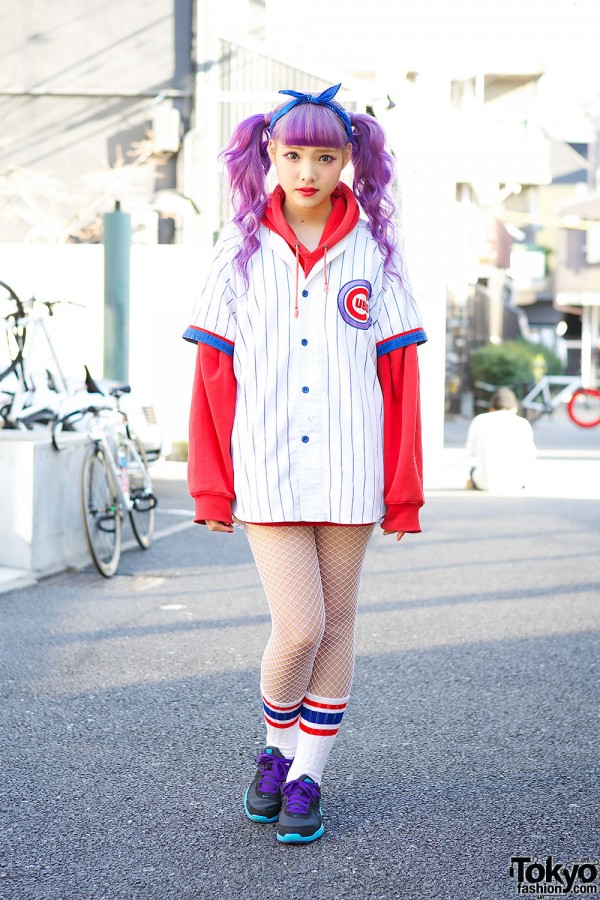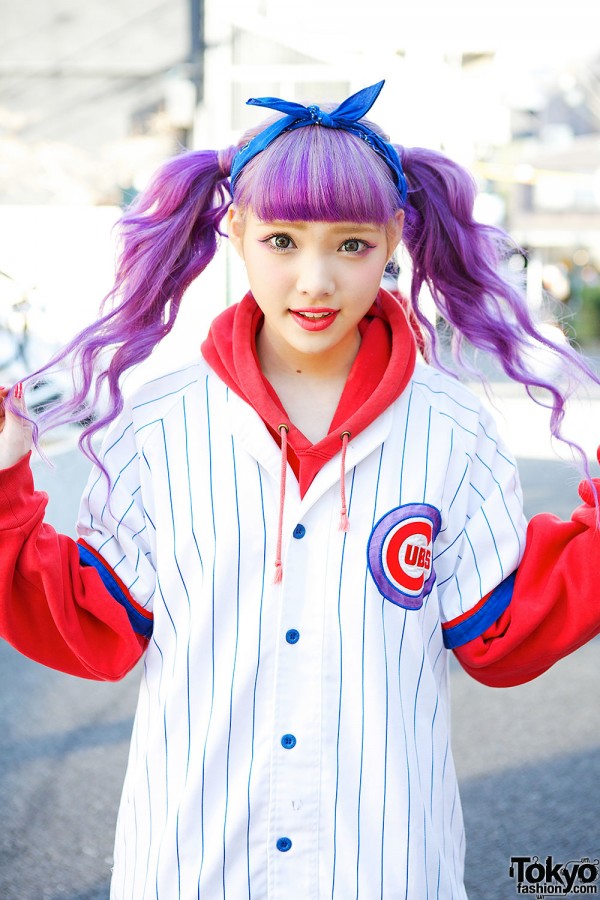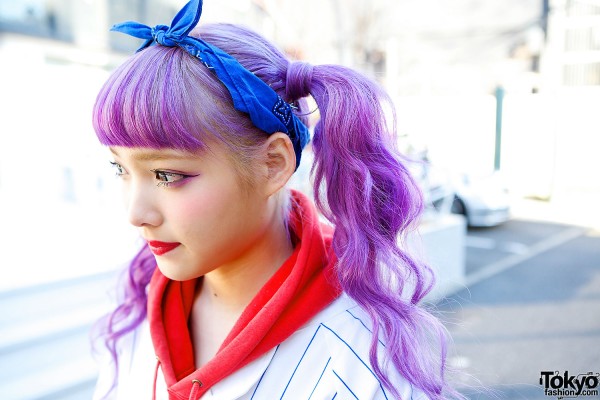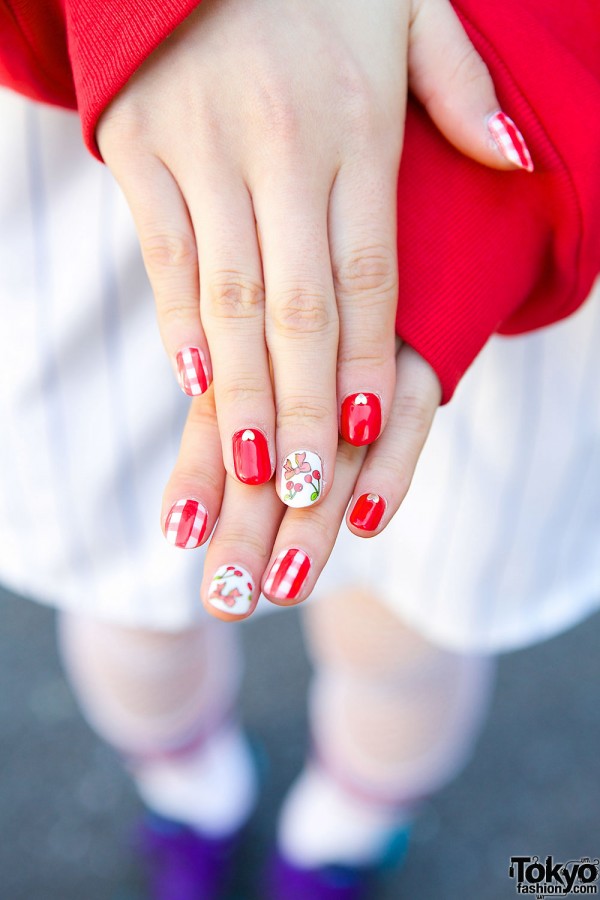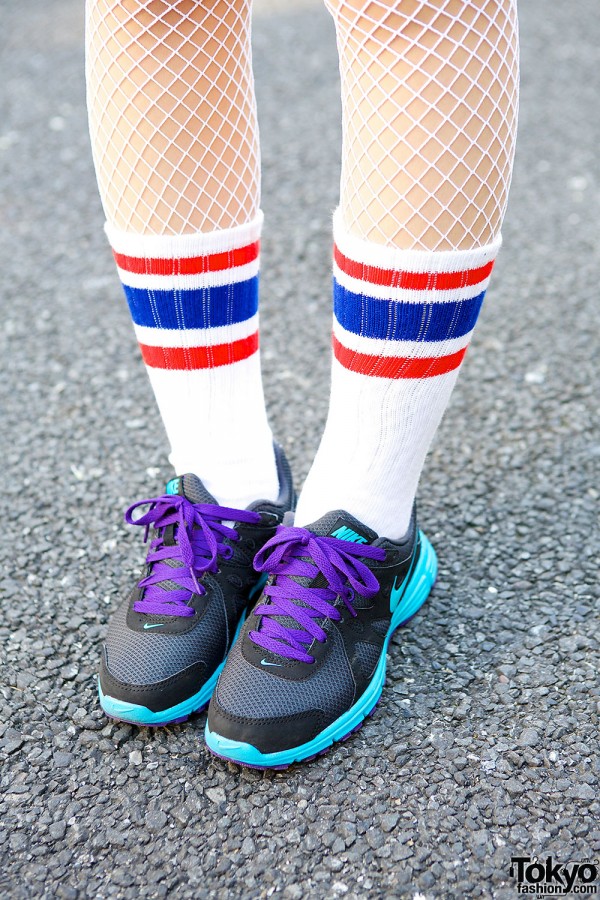 Click on any photo to enlarge it.