With pink hair, tattoos, and a colorful outfit, Nico's look is eye catching! You might remember our street snaps of her from last year. She is also active on Twitter.
As for her outfit, Nico is wearing an AC/DC band tee with a used leather jacket on top. Her animal print purse is from Nude N Rude in Koenji, and her red, heart print shoes are from Harajuku's Listen Flavor. We also liked her accessories, some of which are from Vivienne Westwood: a bandana, large glasses, earrings, pins (Sexy Dynamite London & Emily Strange), rings, black and white tights and nail art.
Nico's favorite designer is Vivienne Westwood, and her favorite music is punk rock.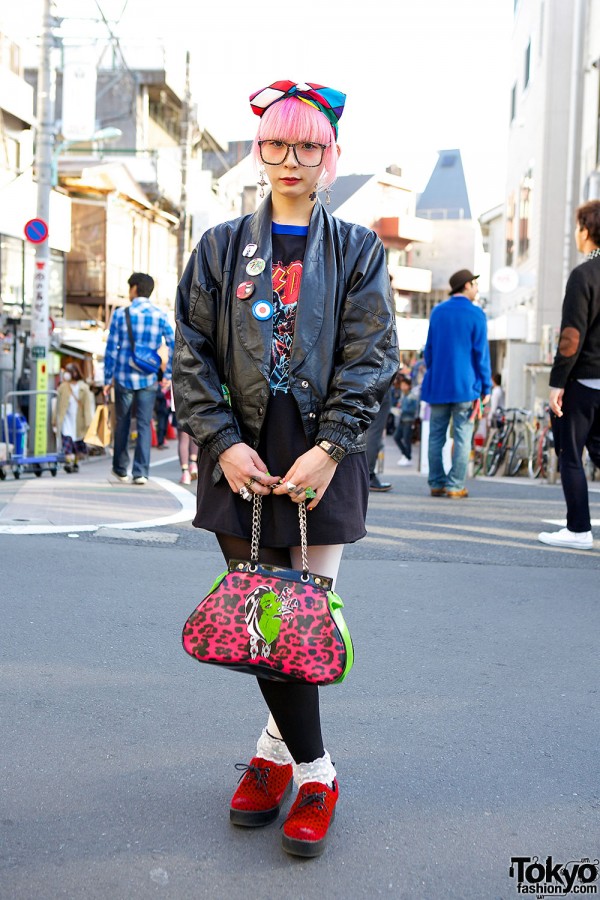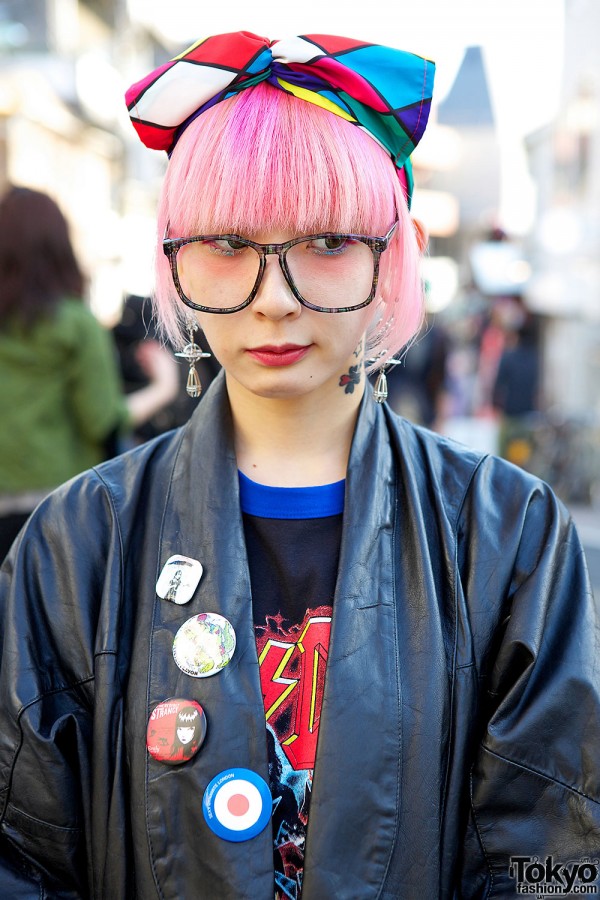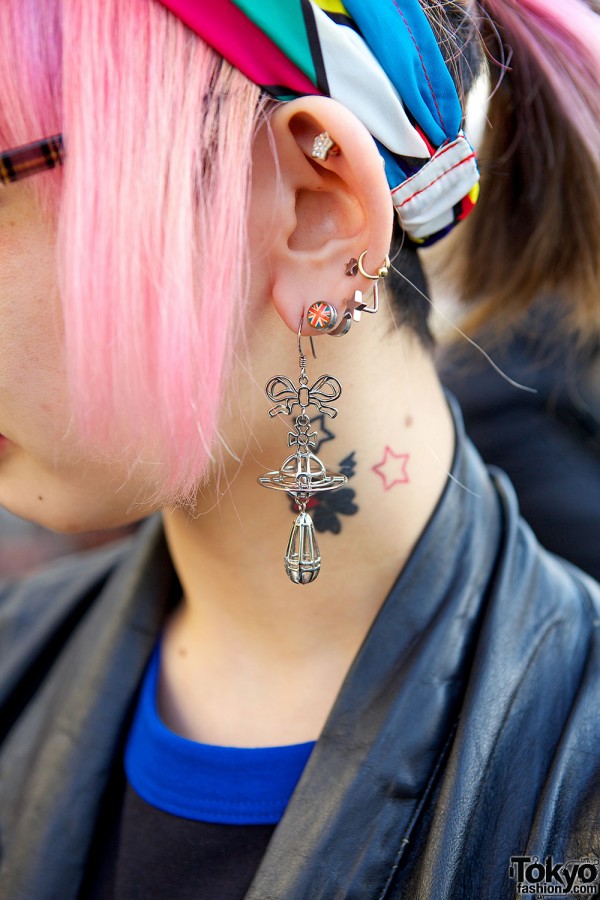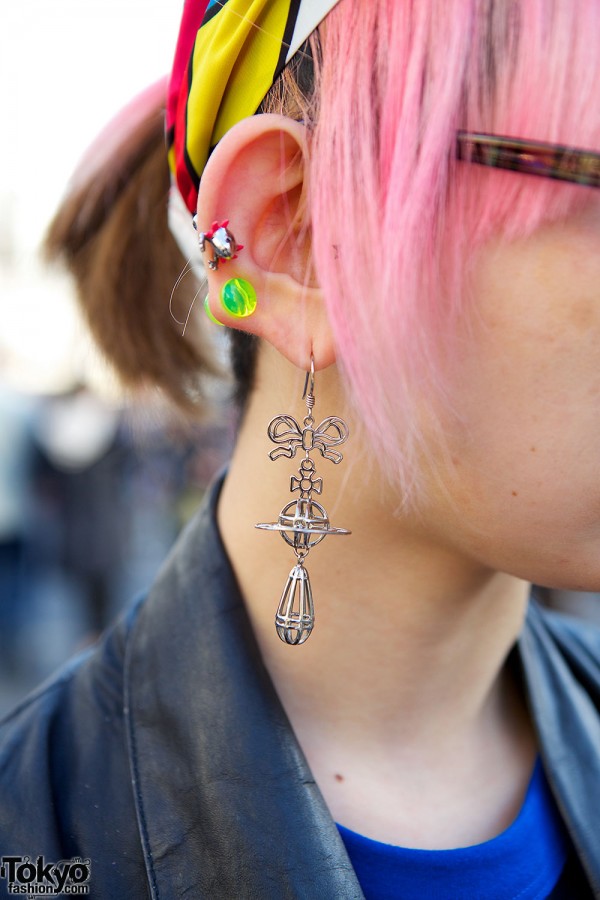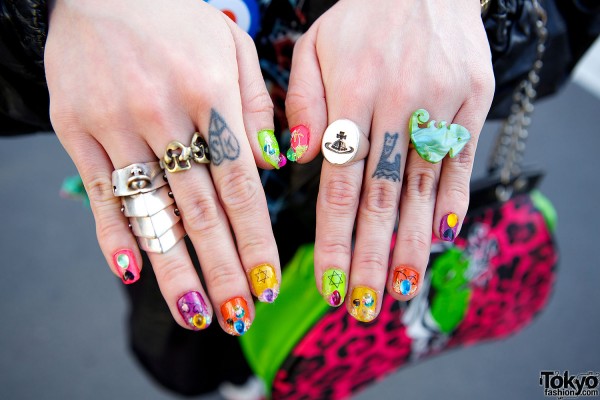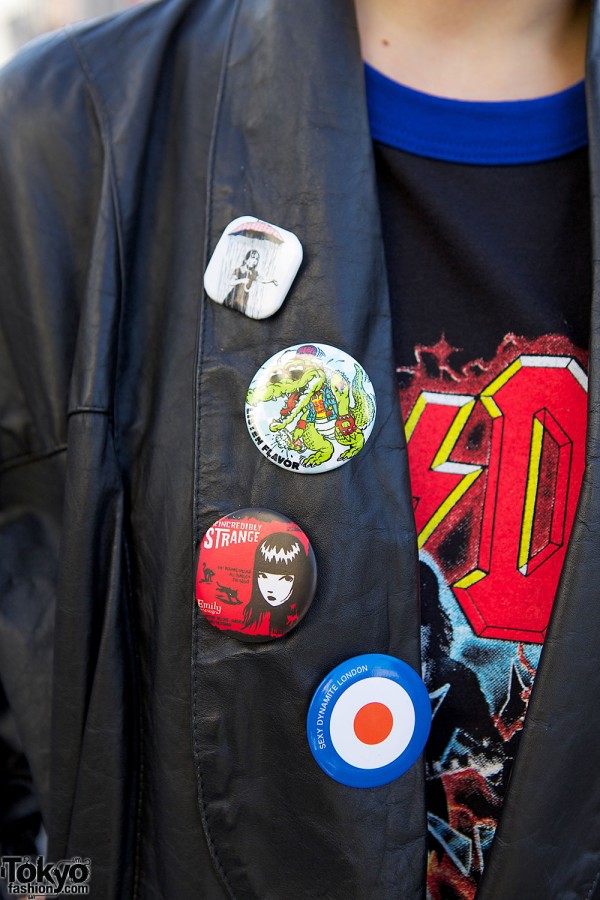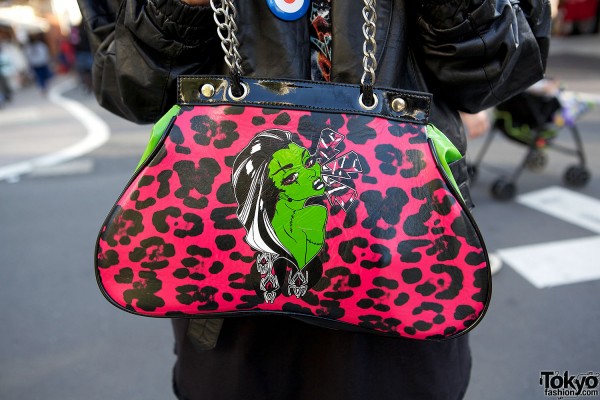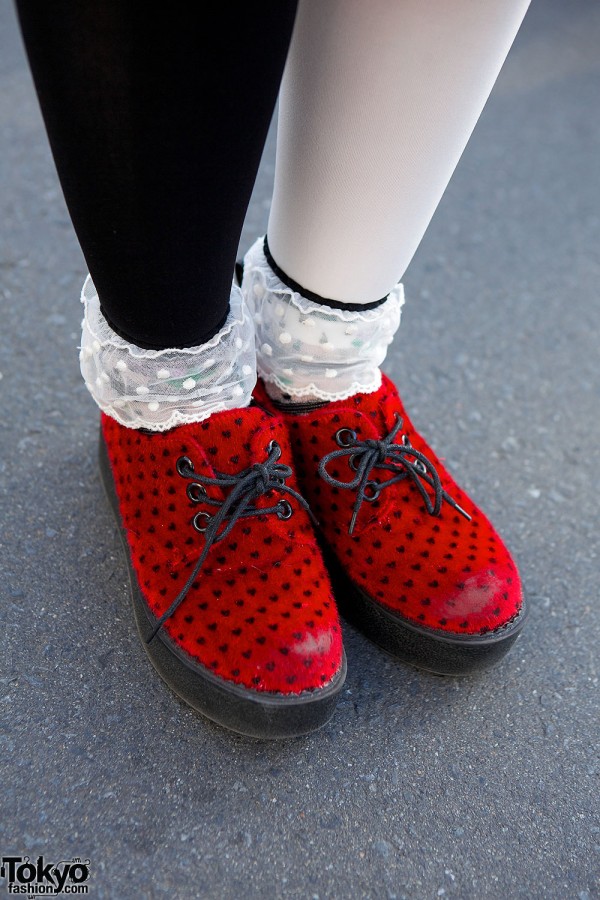 Click on any photo to enlarge it.