Ema and Eri and they're twin sisters who we met in Harajuku. They're 18 years old and they're reader models. Both of them told us they're fans of Exile.
Ema is the one pictured to the left, in a white hat with a Canadian flag. She is wearing a striped polo with denim shorts from her favorite shop, Chicago. Her backpack is from The North Face and her platform sneakers are from Spinns. Ema told us that she's active on Twitter, if you want to look her up.
Eri, pictured to the right, is wearing a green t-shirt with a Nike jacket and Chicago denim shorts. Her backpack features camouflage print and her white platform sneakers are from WEGO. Eri told us that she likes shopping at Spinns, and that she has a Twitter account that she updates often.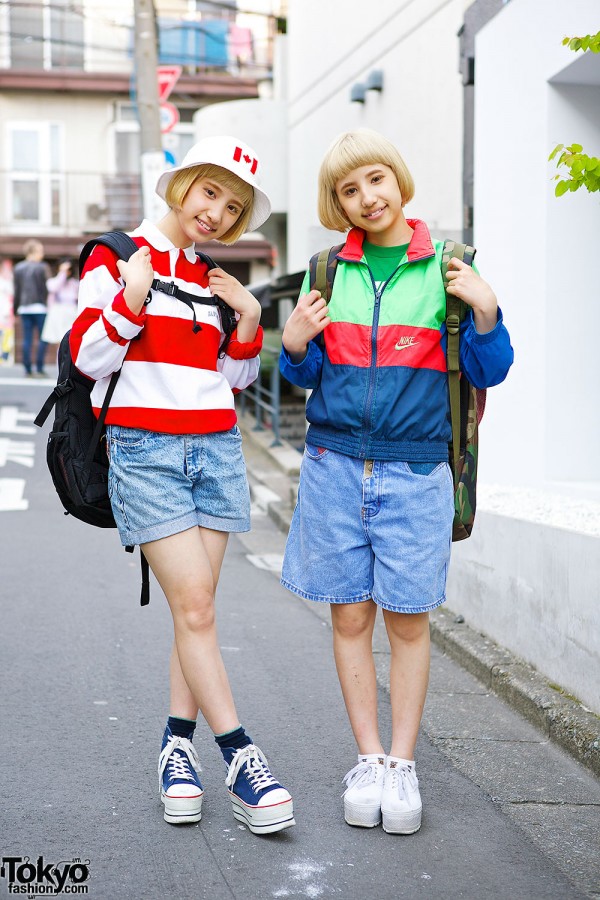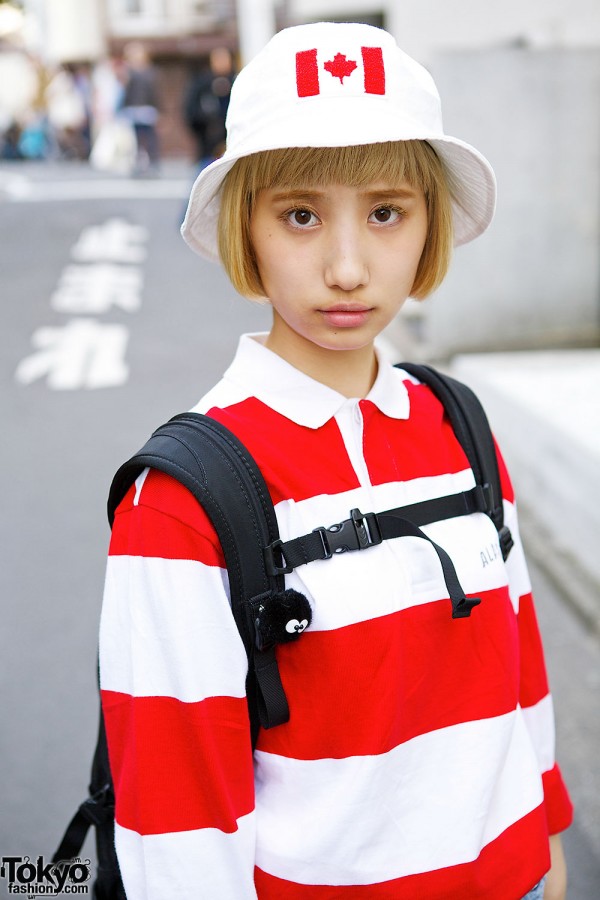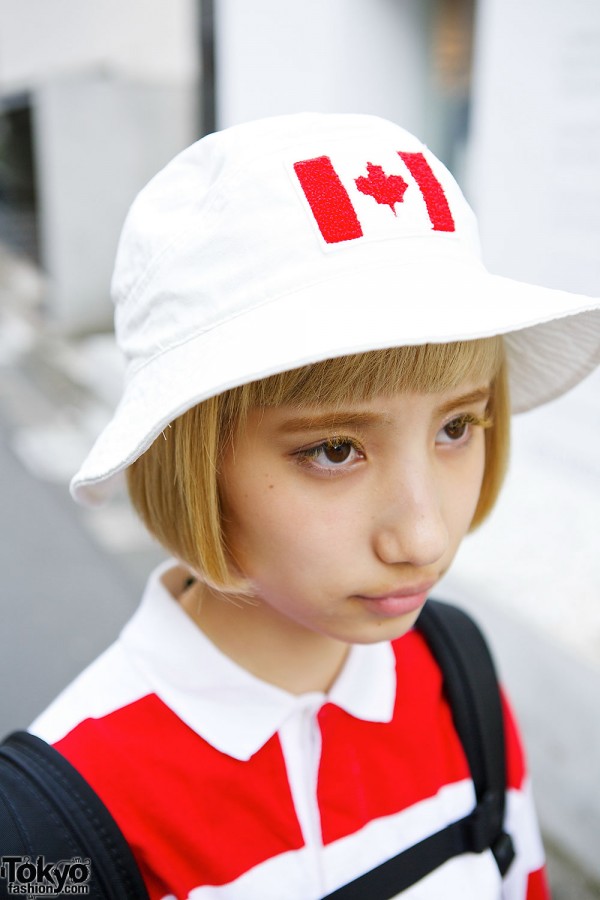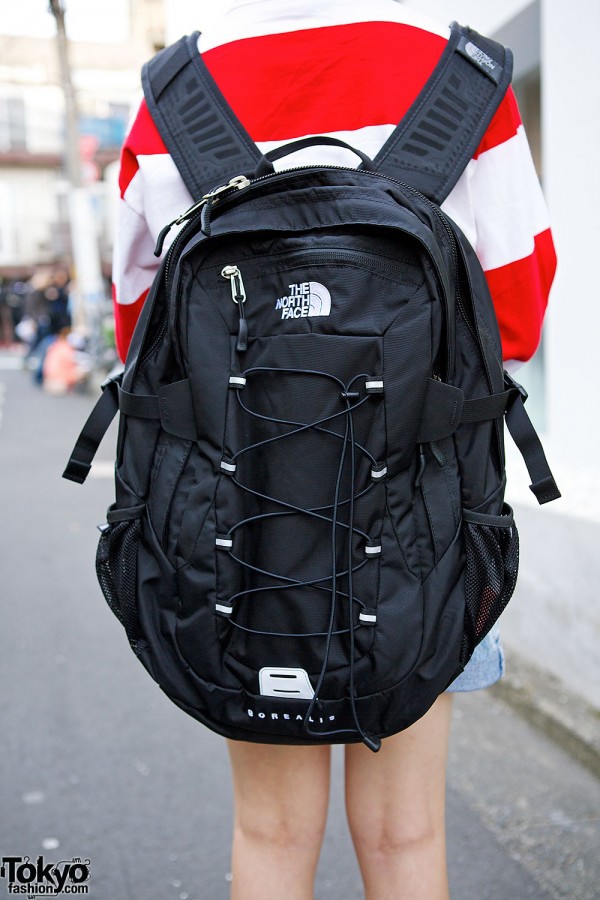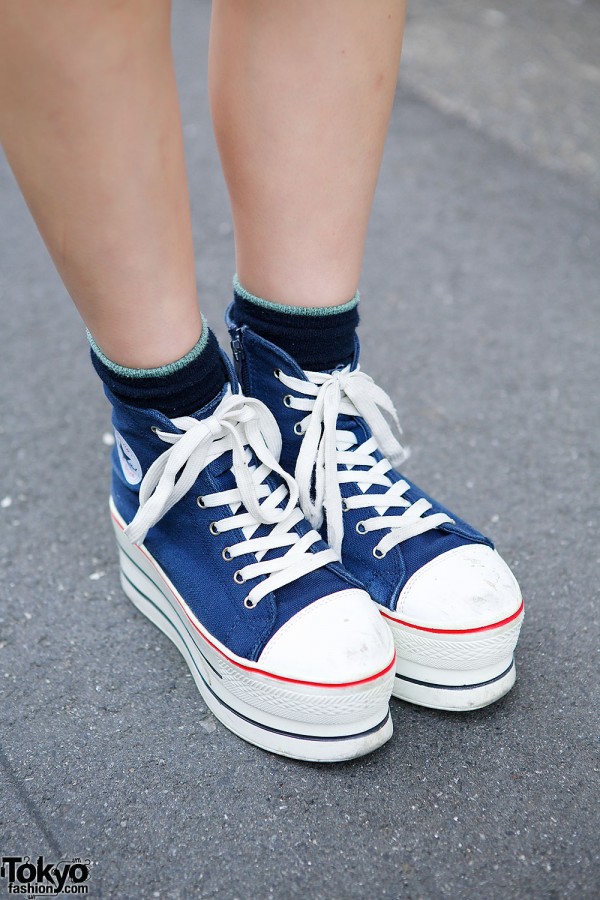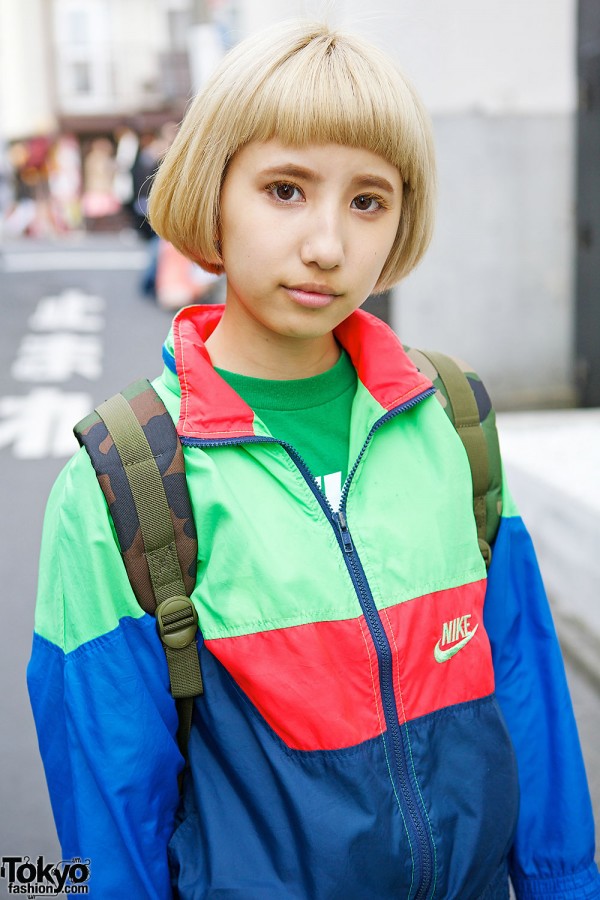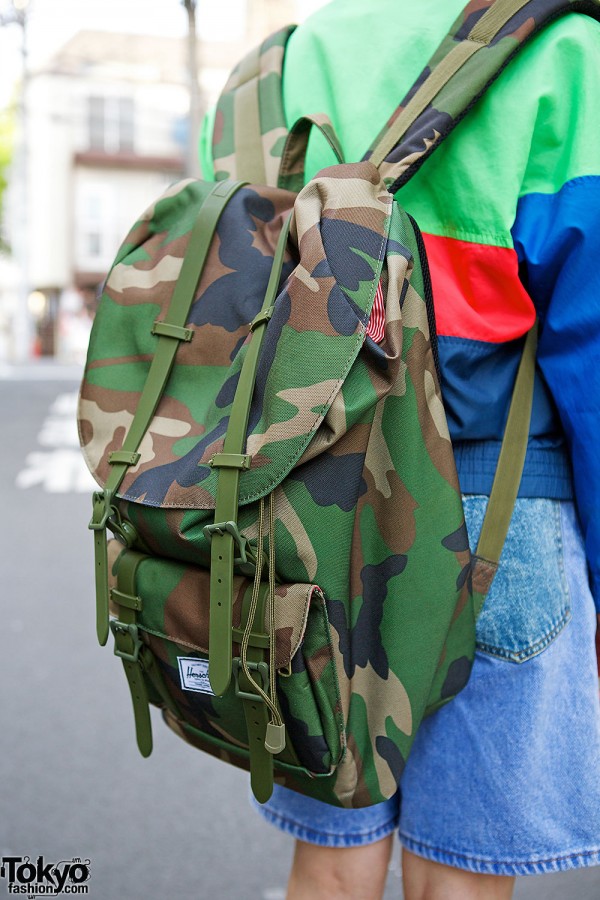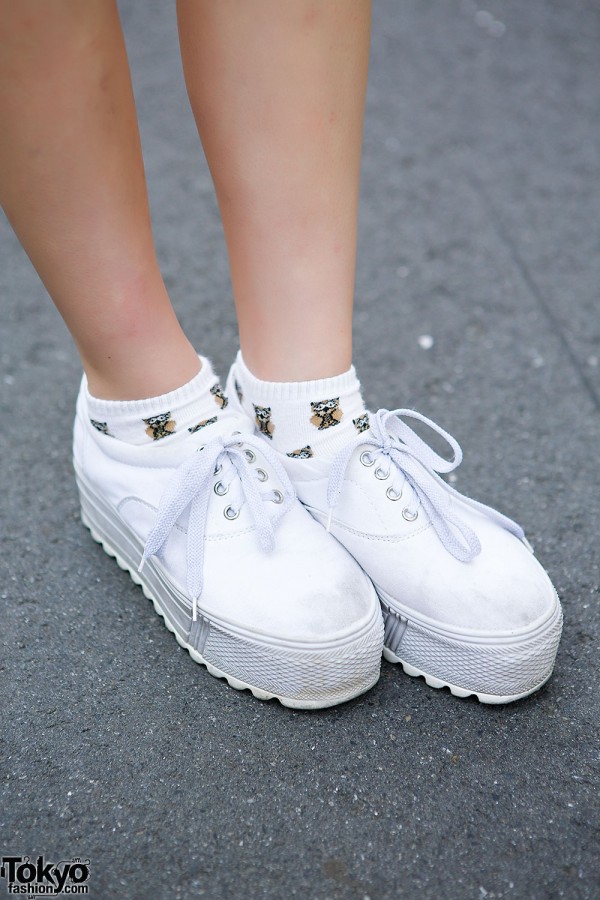 Click on any photo to enlarge it.