This is Honami, a stylish girl wearing an all black outfit with a pop of color, who we spotted in Harajuku. She told us that she works in fashion sales.
Her blazer is from Yohji Yamamoto, worn over a dress from Y's. Her red origami clutch is from No, No, Yes! paired with Y's pointy loafers. Her spike ear cuff is from Mame. Other accessories include a stones ring and nail art.
Honami told us her favorite designer is Yohji Yamamoto/Y's and that she's a fan of The XX.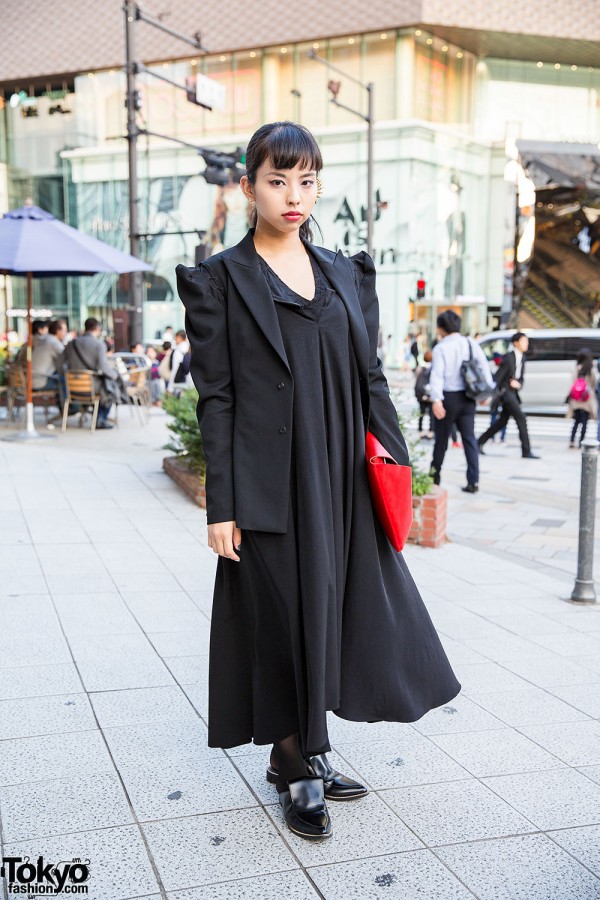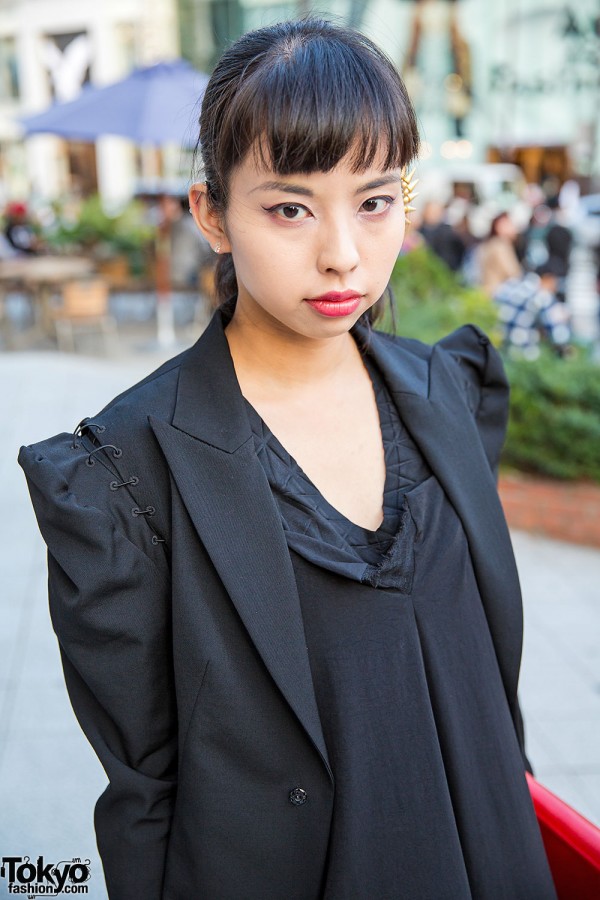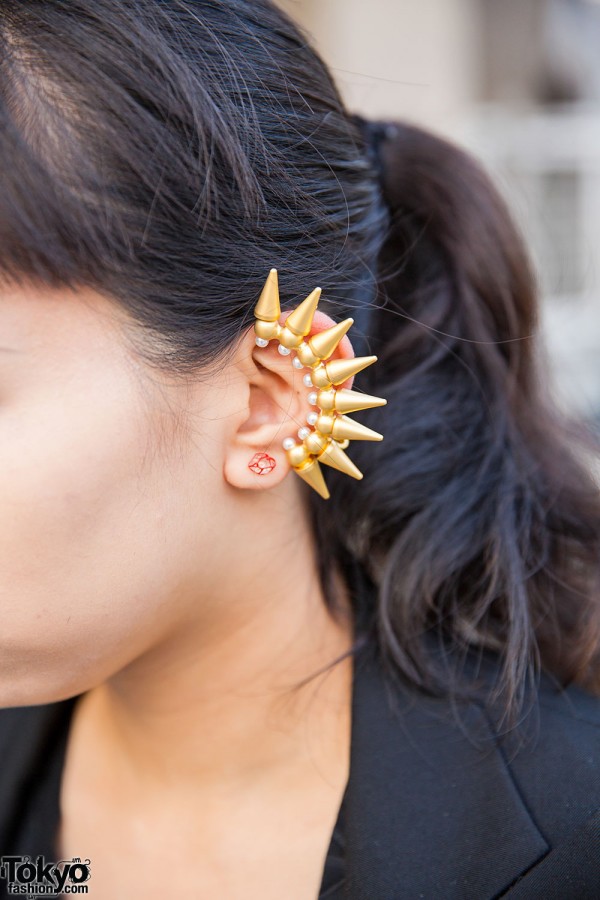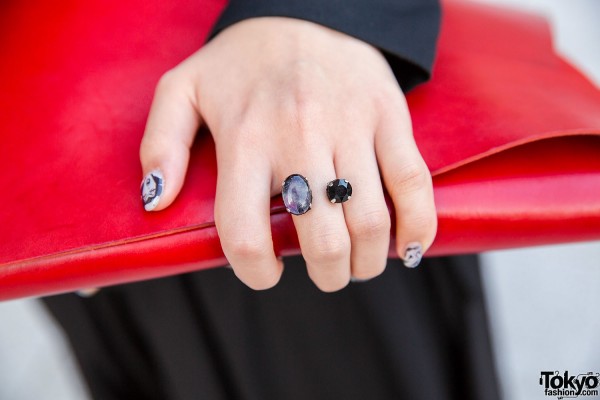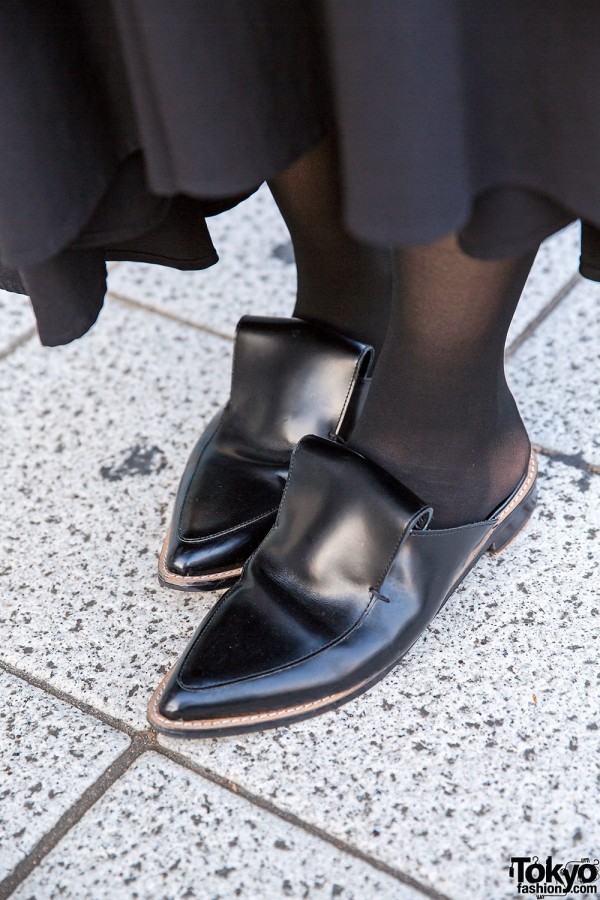 Click on any photo to enlarge it.